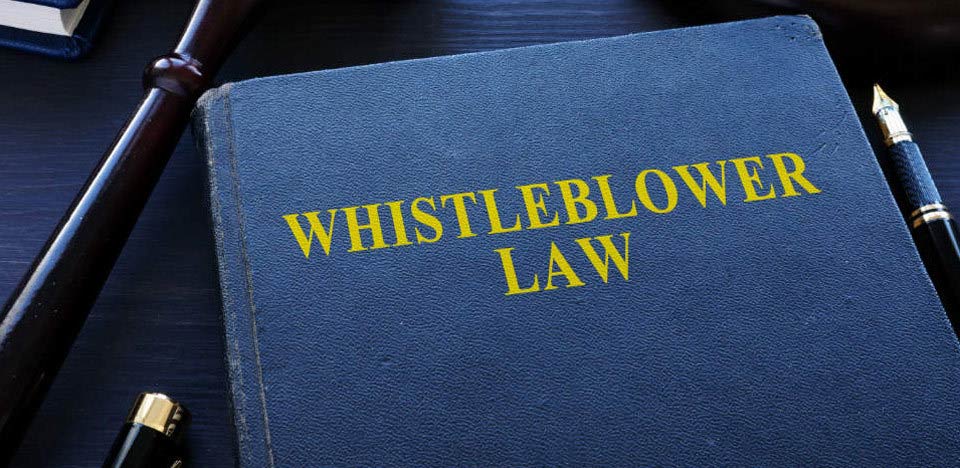 WHEN WE'VE GOT YOUR BACK THEY CAN'T GET YOU BACK
There's definitely a fear of blowback when blowing the whistle on workplace wrongdoing. Who wants to be the odd man out? But some things can't be overlooked when they affect your entire life. Isn't that what the Human Resources department is for? But what if you start noticing you're being pressured for asserting yourself, or worse, have been fired or punished for exercising a protected worker's right? Rest assured. If you're willing to rock the boat, we'll be your lifeline.
Retaliation by an employer, staffing agency, or labor organization that stems from an employee's protected right to complain is forbidden under both federal and state laws. In California, if adverse employment actions resulting from someone opposing practices prohibited by the Fair Employment Housing Act, it is considered retaliation. This could include filing a complaint, testifying or participating in any hearing, proceeding or investigation, conducted by a government agency."
A retaliation claim might arise if, for example, when an employer discourages or warns an employee against making a charge of discrimination, harassment, unpaid wages, or other mistreatments. Discriminating against an employee or injured worker for filing a workers' compensation claim is also a crime under California Labor Code 132a.
If an employee wants to establish the basic components of an employer retaliation case, they must prove three things:
They engaged in a "protected activity" such as filing for workers comp or registering a harassment complaint with HR
Experienced a negative reaction in their employment status
Prove there was a direct correlation between the protected activity and the negative employment action
Once these three elements have been established, the employer must justify the adverse employment action. If successful, they're off the hook. The burden is then back on the employee and their retaliation lawyer to prove wrongdoing.
Retaliation is an employment law violation. You may be entitled to damages, back pay, attorney costs, and reinstatement. If you are a victim of retaliation in the Los Angeles area, it is important to speak up. Our staff can help identify your options before making critical and possibly detrimental career decisions. You may be provided protection under the law. Our retaliation law experts take on qualified cases and run on a contingency fee basis. This means that employees only need to pay our employment law firm when we are successful in winning money for them.
Disclaimer: The content of this website is educational in nature and should not be taken as legal advice. If you need assistance, contact an attorney who can represent your interests.
Get A
Free

Case Evaluation

We are here to help you with law questions