Whether they are construction workers or office workers, many people are injured at their workplaces or because of work. The injuries may include carpal tunnel syndrome, crush injuries, broken bones, or other conditions. In most cases, a worker's exclusive remedy against an employer whose negligence caused the injury is to file a workers' compensation claim. An employee cannot sue an employer for its negligence most of the time. Many employers dislike dealing with workers' compensation claims and try to dissuade employees from filing them. However, it is illegal for your employer to discriminate against you or retaliate against you for filing a workers' compensation claim. You may have relief available to you under California Labor Code section 132(a) if this has happened to you. Call the Los Angeles employment lawyers at The Nourmand Law Firm to determine whether you may have a basis to bring a claim.
Asserting Your Rights Under California Labor Code Section 132(a)
Under California Labor Code section 132(a), it is illegal for employers to discriminate against workers who are hurt in the course and scope of their jobs. If your employer has terminated you or threatened to terminate you because you have indicated your intent to file a claim for workers' compensation, or because you have gotten a settlement, it can be charged with a misdemeanor. In that case, your compensation can be increased by half, or up to $10,000 alone, with your costs and expenses up to $250. You would also be entitled to reinstatement in your job, as well as reimbursement for your lost wages and lost benefits caused by your employer's actions.
Additionally, an employer can be charged with a misdemeanor for terminating or in any other way discriminating against an employee because they testify or indicate an intention to testify in someone else's workers' compensation case before the appeals board. Again, in such a case, you would be entitled to reimbursement of lost compensation and benefits, as well as reinstatement.
Similarly, an insurer that threatens, directs or counsels an insured to terminate an employee for intending to file or filing a workers' compensation claim under penalty of a raise in the premium or cancellation can also be charged with a misdemeanor. The same is true for an insurer that counsels or threatens your employer that it will cancel or raise premiums if your employer does not terminate you for testifying or indicating an intent to testify before the appeals board in someone else's claim.
You can bring a proceeding for increased compensation or reinstatement by petitioning the appeals board with the help of an attorney. You only have one year from the date of the discriminatory action by your employer. The appeals board can make a final decision that will be subject to review by the courts. The criminal charge, however, is supposed to be reported to the Division of Labor Standards enforcement or the prosecutor's office.
Sometimes employers make false claims about whether an employee is able to come back to work or claim that the work is no longer available, and it may be possible to assert retaliation. In a retaliation case, you would need to show that the employer's claim is false. You also have the burden of showing that there was a detrimental action taken against you and that it was related to your work injury and workers' compensation claim.
However, your employer does not need to return you to a job that you are unable to do any longer after your work injury. If a judge finds that you have a permanent disability, this finding can support the conclusion that you are physically unable to return to work in the same job. This does not necessarily justify an employer's failure to reinstate you, but it is something to keep in mind. Sometimes an employer has an obligation to provide a reasonable accommodation related to a disability that you face that arose from a workplace accident.
Consult an Employment Law Attorney in the Los Angeles Area
If you have faced a violation of California Labor Code section 132(a), The Nourmand Law Firm may be able to represent you. We strive to provide aggressive legal representation to workers who have been mistreated in cities such as Los Angeles, Riverside, San Bernardino, San Diego, Palm Springs, Beverly Hills, Van Nuys, Santa Ana, Newport Beach, and other areas of Los Angeles, San Diego, San Bernardino, Riverside, and Orange counties. Call our attorneys at 800-700-WAGE (9243) or contact us through our online form to discuss a disability discrimination claim or an instance of misconduct involving your workers' compensation benefits.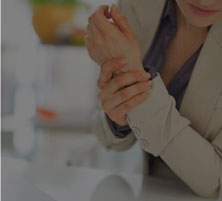 Get A
Free

Case Evaluation

We are here to help you with law questions