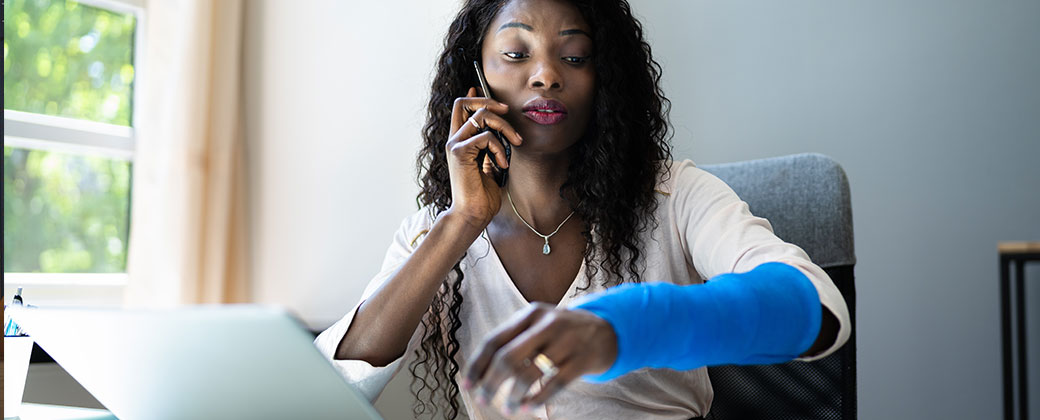 Posted By

Sirmabekian

2021

0 Comments
Accidents in the workplace can happen no matter how safe your working environment appears to be. This is why it is crucial for employees to know what rights you possess if you become injured at work. Workers who are unclear of their workplace injury rights may be taken advantage of and can face unnecessary trouble. Read on to find out about your rights as an employee if you are injured at work.
Do I Need to Report My Injury?
The simple answer is yes, you should report your injury to your employer, even if you deem it to be a minor issue. Within 30 days, you should submit a written notice of your injury to your employer and file for workers' compensation. You can also directly submit the workers' compensation claim form to your employer as this will be considered a written notice.
Do I Have the Right to Compensation?
All workers should be able to claim workers' compensation for any on-the-job injuries that happen. Once your claim is approved, you are granted compensation for any medical costs incurred, payment to supplement any loss in wages, and other issues that affect you in the short-term and long-term due to the injury sustained. The five fundamental compensation benefits are:
Medical care
Permanent disability compensation
Temporary disability compensation
Compensation for loss of job
Compensation for injury resulting in death
Remember that you are entitled to workers' compensation in most circumstances, regardless of your residential status or if you take leave from work. Even if you are a part-time worker, you have workplace rights and are likely able to claim compensation for injuries.
Do I Have the Right to See My Personal Doctor?
It is unlikely that you will be allowed to see your personal doctor unless you have already indicated this preference to your employers. Usually, your employer's insurance company has a specific network of doctors and hospitals that you can go to for workplace injuries. If you wish to see your personal doctor, you will have to give your employer written notice before any incidents happen, stating that you want to be attended to by your preferred healthcare provider.
Do I Have the Right to Appeal a Denied Claim?
Yes, you can definitely challenge a denied claim. Your employer's insurance company will typically acknowledge your compensation claim within 90 days of your submission. During this waiting period, you are entitled to a certain amount of compensation for medical expenses even if the claim is ultimately denied. If there is no reply by the deadline, it is automatically assumed that your claim is approved. If your claim is denied, you can file to challenge the denial. At this point, it is advisable to speak to an experienced employment lawyer to help secure your compensation.
Where Do I Find a Reliable Attorney?
Do you believe that your workplace rights have been violated? Have you been unfairly punished for filing a workers' compensation claim? Reach out to Sirmabekian Law Firm, your reliable partner with over 15 years of combined experience and a 99% success rate. You deserve compensation for workplace injuries, and we are prepared to fight for your rights and interests.